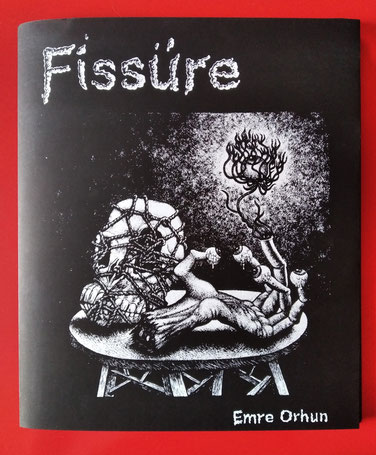 Le portfolio géant "Fissüre" est arrivé. Il est presque aussi grand  (36 x 44 cm) que les dessins que j'ai réalisés pour la série. À mi-chemin entre le portfolio et le livre : il peut se consulter comme un livre en tournant les pages. Mais on peut aussi séparer les pages qui ne sont pas reliées pour les exposer.
Imprimé et édité par les édition du Dernier Cri (Marseille) à 100 exemplaires.
Sérigraphie à l'encre blanche sur papier Fedrigoni black 350 gr.
Cliquez sur l'image pour être dirigés vers la boutique.
New silkscreen giant portfolio / book (36 x 44 cm) printed by Le Dernier Cri (Marseille).
Limited to 100. White ink on Fedrigoni black 350 gr paper.
Click on the image to be directed to the shop.