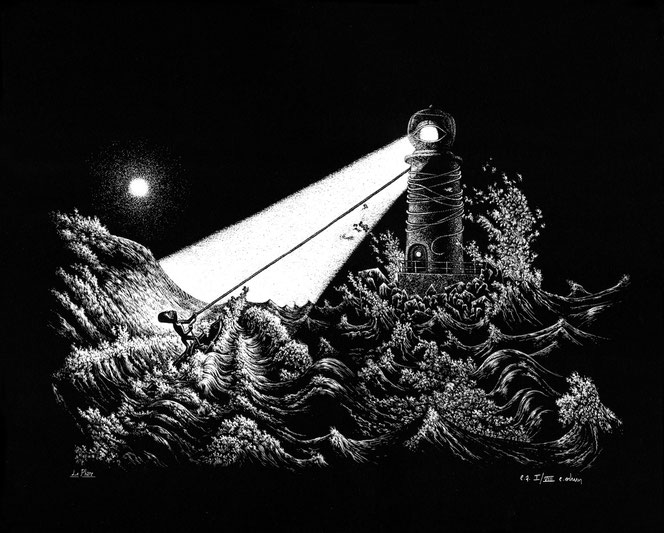 Voici une nouvelle affiche sérigraphiée du dessin "Le Phare" !
Format 40 x 50 cm, sérigraphie encre blanche sur papier Fedrigoni 290gr/m2, série limitée à 50 ex + 8 exemplaires auteur. Signées et numérotées.
Cliquez sur l'image pour accéder à la boutique.
New silkscreen print, white ink on black Fedrigoni 290gr paper. Numbered and signed, limited to 50 + 8 author copies .
Click on the image to shop.